I feel like Christmas just came early, I received a package today from California full of tins I was contacted about by a woman who found the site. They're not all super rare or valuable but it's always fun to get new tins and this group has quite the variety! Below is a gallery of just a couple of the new tins.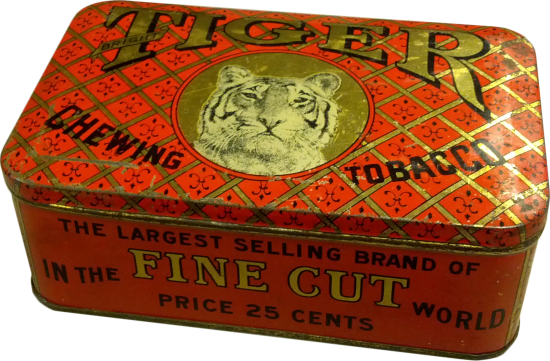 I always love these Tiger tins, this flat tin is nice, but this brand can also be found in larger canisters in the same orange color as well as in blue. I'm a fan of Tigers both in tobacco tins and on the football field so these always catch my eye!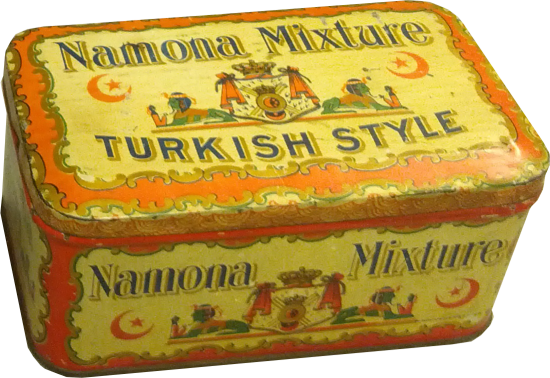 This tin has great graphics with sphinxes and detailed borders. The Namona brand was produced by L. Miller & Sons out of New York. This tin is in pretty good shape and still has a bit of tax stamp on the right side.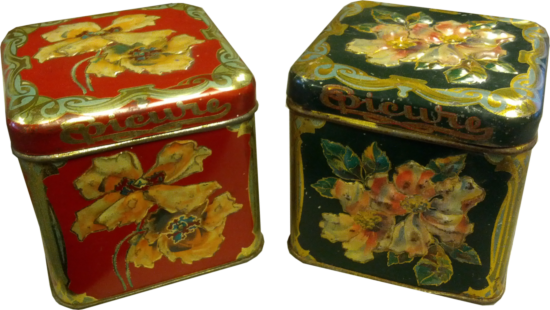 This pair of Epicure tins is just in time for Christmas! Each tin has great embosses flowers with rich color on a red or green background. I'm a huge fan of embossed tins as I think it adds a lot to the appearance. These look so much better in person than on the screen, but still a great get.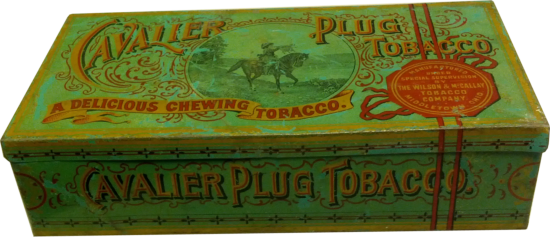 This Cavalier tin has a rich teal background with gold and red decoration over it that really pops on display. The tobacco was produced by Wilson & McCallay of Middleton, OH. It looks like someone used a clear coat or some similar surface treatment that has since yellowed the finish some.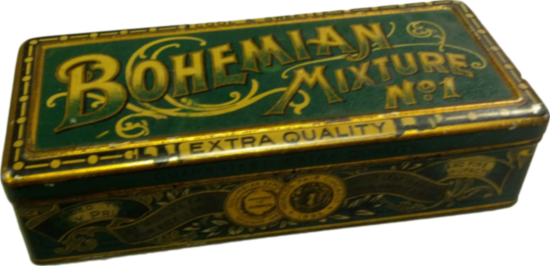 This tin is for Bohemian Mixture, which I believe was marketed to the West Coast specifically. Inside the lid it reads "Bohemian Mixture is put up expressly for fine pipe smokers of the Pacific Coast. It is made from the very best quality of the different kinds of tobacco stated on the outside of this package, and is guaranteed to smoke cool and not bite the tongue; if any imperfection is found, the purchaser is respectfully requested to report same to the undersigned, who will make ever effort to correct it. C. Michalitschke 101 Grant Ave. N.W. Cor. Geary St. San Francisco, Cal." I'm an east coast guy so I haven't seen this tin before but it looks great in person and the font on the top of the lid really looks good on display.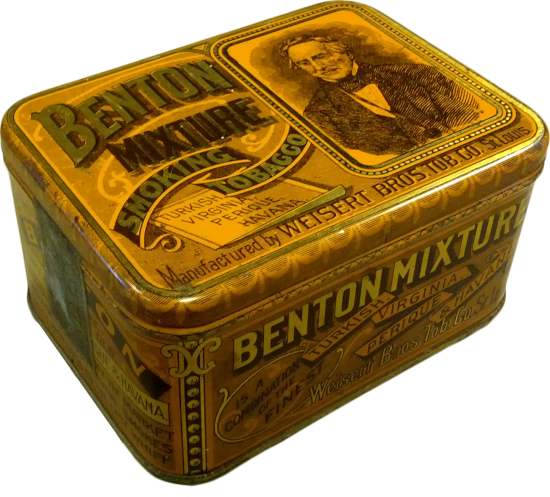 This tin for Benton Mixture by Weisert Bros. Tobacco Co. of St. Louis has a great black on yellow color scheme with gold outlines and lettering. I like this tin because every face of it has a lot of decoration and information. The sides also still have a 4 ounce tax stamp.
There are a lot more tins that came in with these and I'll probably keep going over them in subsequent posts. I hope you've enjoyed the update!