I'll be doing a series of posts on some of the tins that came in the other day and hopefully if I do a feature on one per day I can last until I find more tins to do this with, anyway here goes!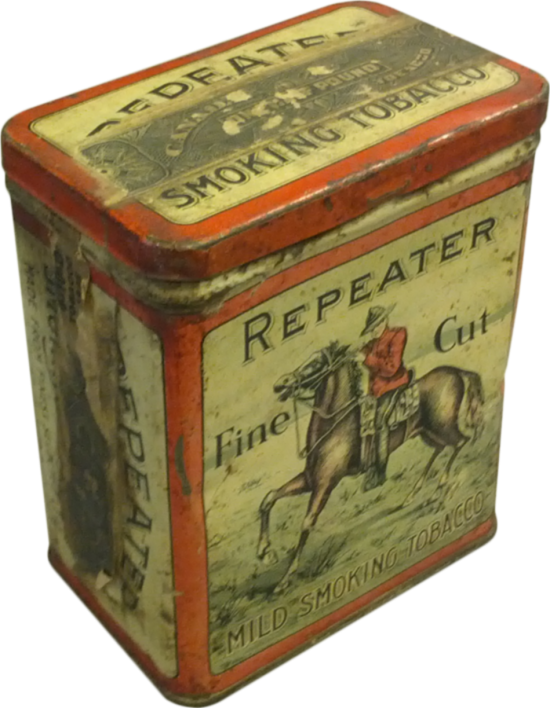 Name: Repeater Fine Cut – Mild Smoking Tobacco
Type: Half-Pound Tin
Dimensions: 4″ long x 2-5/8″ wide x 5″ tall
Manufacturer: Imperial Tobacco Company of Canada, Montreal Canada
Description: Red background with illustrated panel of a Canadian Mountie on horseback. This tin is not in the best condition and has a lot of corrosion as well as some lost paint. It still has the original tax stamp for a 1/2 pound of tobacco dated "6-10-D Tobacco 1922".
The Imperial Tobacco Company of Canada was founded in 1908 and is still in business today. It is unknown how long the Repeater brand was sold, but these tins are not that difficult to find for a fair price.
If you have more information about the Repeater Brand and would like to share please email to tell me about it!